Description
Winchester Small Rifle 5.56mm Product Overview
Winchester NATO-Spec Military Primers are the same primers used in the Lake City 5.56mm ammunition. These primers are built to exacting specifications for shot to shot consistency. All primers are constantly and rigorously tested for consistency and sensitivity at temperatures and conditions far beyond the range of normal usage. Winchester guarantees carefully-controlled weights of primer mixtures, consistency in size and quality, precise measurements and tolerances for anvil heights and stability in extremes of temperatures and humidity.
Winchester Small Rifle 5.56mm NATO-Spec Military Primers 41
Quantity Information:
Box of 1000: 10 Sleeves of 100
Box of 5000: 5 boxes of 1000
Features
Non-corrosive and non-mercuric
These primers contain no ingredients that cause barrel rusting
Legendary Reliability, Consistency, and Precision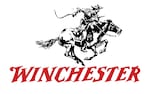 Specifications
Winchester Small Rifle 5.56mm NATO-Spec Military Primers 41 Product Information
| | |
| --- | --- |
| Quantity | |
| Primer Size | |
| Country of Origin | |
Winchester Small Rifle 5.56mm Delivery Information
1.095 Pounds
Yes

Cannot ship via air
Cannot ship via USPS
Cannot ship to PO Box
Must ship to Contiguous US

Yes
SHIPPING DETAILS: WARNING: PRIMERS, SMOKELESS POWDERS, PYRODEX, TRIPLE SEVEN MAY ONLY BE PURCHASED BY ADULTS. CHECK YOUR LOCAL AND STATE LAWS FOR THE LEGALITY OF ORDERING AND POSSESSING THESE PRODUCTS. PRIMERS AND SMOKELESS POWDERS ARE RESTRICTED IN WASHINGTON, DC. RESIDENTS OF CT, MA, NY, AND NJ MUST CHECK LOCAL LAWS FOR RESTRICTIONS BEFORE ORDERING ANY GUNPOWDER PRODUCTS, AMMO, OR PRIMERS.
FOR SAFETY REASONS, WE DO NOT ACCEPT RETURNS ON THESE PRODUCTS. DUE TO SPECIAL SHIPPING REQUIREMENTS OF HAZMAT PRODUCTS, FEDEX AND UPS ASSESS A HAZARDOUS MATERIAL FEE PER ORDER OF THESE PRODUCTS. POWDER AND PRIMER SHIPPING (HAZMAT) FEES: APPLIES TO PRIMERS AND POWDER IN THE CATALOG.
HAZMAT RATES ARE PER PACKAGE. YOU MAY RECEIVE UP TO 70 LBS. PER PACKAGE AND MAY COMBINE POWDER AND PRIMERS, BUT POWDER HAS TO BE LIMITED TO NO MORE THAN 32 LBS. PER PACKAGE. POWDER CANNOT BE SHIPPED BY AIR. OUR SALES ASSOCIATES CAN HELP YOU WITH ANY QUESTION